I'm a paragraph. Click here to add your own text and edit me. It's easy. Just click "Edit Text" or double click me and you can start adding your own content and make changes to the font. Feel free to drag and drop me anywhere you like on your page. I'm a great place for you to tell a story and let your users know a little more about you.
​
This is a great space to write long text about your company and your services. You can use this space to go into a little more detail about your company. Talk about your team and what services you provide. Tell your visitors the story of how you came up with the idea for your business and what makes you different from your competitors. Make your company stand out and show your visitors who you are.
​
At Wix we're passionate about making templates that allow you to build fabulous websites and it's all thanks to the support and feedback from users like you! Keep up to date with New Releases and what's Coming Soon in Wixellaneous in Support. Feel free to tell us what you think and give us feedback in the Wix Forum. If you'd like to benefit from a professional designer's touch, head to the Wix Arena and connect with one of our Wix Pro designers. Or if you need more help you can simply type your questions into the Support Forum and get instant answers. To keep up to date with everything Wix, including tips and things we think are cool, just head to the Wix Blog!
I'm a title. Click here to edit me
--------------------------------------------------------------------------------------------------------
"Honour your family name with a fang-tastic

COAT OF ARMS

, all in glorious, frightening colour, and ready to be hanged upon the walls of your spooky
haunted house and crypt!!!"
NOTE

:

Examples depicted here are pieces previously created for various families.
Almost every family name has an interesting ancestry. And each one is also
accompanied with a specifically designed family crest commonly known as the
"COAT OF ARMS". Many of these crest depicted a family's nobility and were held
in great honour...even as they were carried into battle.
As with these designs, and to create one for you, all I need is your last name and
your nationality origin (such as English, German, Irish, Scotish, French and etc.)
Once I have that information I can start the research with creating a fine piece
that you can proudly hang in your home. Each one varies in design and colours.
Please note that I need about one week to complete a design. They are hand-
painted on pristine white CANSON art paper (acid-free), and sized "11 x "14.
These make a great gift idea (especially at family reunions). In that case you
will need to
contact me immeditely to insure a speedy delivery.
$50 each (plus

Priority

shipping)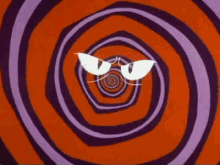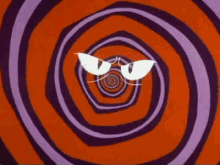 Ghostly
'Coat of Arms'
just for your family
Scotish design

English

design

English

design