I'm a paragraph. Click here to add your own text and edit me. It's easy. Just click "Edit Text" or double click me and you can start adding your own content and make changes to the font. Feel free to drag and drop me anywhere you like on your page. I'm a great place for you to tell a story and let your users know a little more about you.
​
This is a great space to write long text about your company and your services. You can use this space to go into a little more detail about your company. Talk about your team and what services you provide. Tell your visitors the story of how you came up with the idea for your business and what makes you different from your competitors. Make your company stand out and show your visitors who you are.
​
At Wix we're passionate about making templates that allow you to build fabulous websites and it's all thanks to the support and feedback from users like you! Keep up to date with New Releases and what's Coming Soon in Wixellaneous in Support. Feel free to tell us what you think and give us feedback in the Wix Forum. If you'd like to benefit from a professional designer's touch, head to the Wix Arena and connect with one of our Wix Pro designers. Or if you need more help you can simply type your questions into the Support Forum and get instant answers. To keep up to date with everything Wix, including tips and things we think are cool, just head to the Wix Blog!
I'm a title. Click here to edit me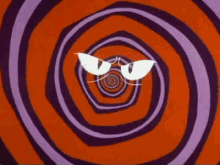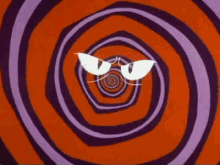 QUESTION: Oh my......I just noticed a few things that we didn't cover.
STEPHAN: "OK."
QUESTION: Looking back at the golden age of the 1960's monster craze, were you lucky to experience any of it?
STEPHAN: "I'm glad you asked that. Yes...I certainly did, although...I was at the tail-end of it (so to speak). Me half brother (Greg), used to walk me
down to what was the Ravenna Drugstore all the time (when we lived in Ravenna, KY; part of Estill County, KY; adjoined to Irvine, KY).
Anyway...the comic-book rack was just as you walked through the front door and the magazines were facing them (on the wall). That place
even still had a soda fountain. There's an antique shop there now. Anyway...that's where I bought me very first issue of FAMOUS
MONSTERS OF FILMLAND magazine. I still have that today. It was issue # 56 (JULY), with the fang-tastic Basil Gogos cover depicting
Karloff on the cover as the Frankenstein monster with the candle in background. Karloff had just recently died. That place also had a
small area for toys, but the best spot of all, was the one that displayed a variety of modelkits...uh, particularly AURORA modelkits. Several
different monsters just standing there on the shelves begging for your attention. (smiling) That still gives me a really warm feeling just
thinking about it. I'm not really sure of the occassion, but the Keedings (that owned the florist that me mum worked for, and we lived
beside), they were always very nice to me, gave me a few dollars and told me brother 'buy Stephan whatever he likes.' And that I did. I
came home with that issue of FM, a small box of MILKDUDS, and not one...but two AURORA monster modelkits, which were: (1)
Creature from the Black Lagoon and (2) The Wolfman. They were the long box versions and labeled 'Frightening Lightning' that had the
GLOW-IN-THE-DARK parts. Those were really cool. Greg helped me at putting them together later. I've still got those two models
(totally complete with no missing parts), luckily. Unfortunately, the boxes are long gone. That's another story in itself."
QUESTION: That's really cool.
STEPHAN: "Ohhhhhh yeah! It's unfortunate that a lot of kids today don't get to experience anything like that today. We didn't have much, but we got
by. Most kids today appear to be flooded with all the video games and cannot put the cell phones down long enough to conduct an intellig
-ent conversation face-to-face with anyone anymore. And that even goes for many adults as well. Those modelkits weren't just cool
monsters, but they also helped to build on one's attention to detail, coordination and more. Cellphones (and constant texting), doesn't do
that. Now that's scary!!!" (smiling)
QUESTION: I see what you mean.
STEPHAN: "Great. Now...back on the topic of your question. I was really fortunate to see the TV
shows such as 'LAND OF THE GIANTS' and 'THE INVADERS' while they were still in
their original broadcasting (in the their last season's airing). But the best-of-the-best was
undoubtedly 'DARK SHADOWS.' It was also at the very hight of its success. That was high
-lighted with the release of the first feature film ( based on the TV soap-opera), called
'HOUSE OF DARK SHADOWS' (1970). Me cousin (Jennifer Farley; deceased), took me
along to the old MACK THEATRE (downtown Irvine, KY), on a Saturday afteroon to see it.
I was only 4 years old and extremely excited to see it. The people that ran that theatre were
nice enough to give me a small, hard-plastic set of 'Vampire' teeth (apparently, a promo item
item from years past for another feature they ran before me time). I've still got those today...
they're over there in that showcase. Anyway...that film was double-featured with the
Hammer Film vampire classic, 'TWINS OF EVIL' (1970). After it was all over, Jennifer's
dad (Kenny), picked us up. Later at their house...well, it happened." (smiling)
QUESTION: What? Something happened?
STEPHAN: "Yeahhhhhh...it happened alright! Those plastic vampire teeth? I had them on, made a gest
-ure like that of Barnabas Collins, reached over and then bit Jennifer on her right wrist.
She screamed bloody murder and ran around like she had lost her sense of direction.
(laughing)
You just had to be there. (laughing) Anyway...those teeth were sharp enough to actually
penetrate the skin and draw blood. Even when she ran away I was chasing after her shout
-ing that I was Barnabas Collins and that I needed her blood. (laughing) Jennifer, on the
otherhand...well, she was never quiet the same after that. (laughing) Remember, I was
only 4 years old...and very, very clever. (laughing)
QUESTION: That's an incredible story...... (laughing)
STEPHAN: "And very, very true!!! (laughing) Those are the things that make for great memories when growing up. For those that haven't any sense of humour
...oh well. Another fond memory was when Hanna-Barbara released 'SCOOBY-DOO' on TV. That was really cool. But...in 1971, FILMATION up
and released 'THE GROOVIE GOOLIES' (that aired on Sunday mourning). That show was the greatest thing to ever happen for me. I'm certainly
glad that both of these two classic series are out on DVD today. Another great experience was the day that I saw the commercial air that just floored
me in me tracks."
QUESTION: What was that? (smiling) It had to be something very special, right?
STEPHAN: "That's not the half of it!!! It was the very first commercial aired announcing a new mourning cereal called 'COUNT CHOCULA' (also accompanied
by another cereal called 'FRANKENBERRY.' That commercial was what one could describe as the 'cheery on top of the sundae' (so to speak). Mum
was on her way to the grocery shortly afterward. I immediately ran off toward the cereal isle and returned, smiling ear-to-ear, and carrying one box
each. Those were the days. (smiling) Later, came a third cereal called 'BOO BERRY'...then came 'FRUIT BRUTE'...then last came 'YUMMY
MUMMY.' (smiling) I was also a big fan of the cereal called 'FREAKIES.' That cereal was fang-tastic!!! Hey...October 2013, I was really
excited to hear that GENERAL MILLS would be releasing all 5 classic monster cereals in their original 1st issue boxes. I bought several of each of
them. Let's see...here's a question for you. Do you remember all the cool made-for-tv horror movies they used to make?"
QUESTION: Oh yes! Not all of them, did I get to see, but several I did get to watch. Any favourites that stand out?
STEPHAN: "Ohhhhhh yeah!!! The one that really had an impact on me was the original 'GARGOYLES' (1972; with the Stan Winston special effects and award
-winning costume designs). Then came the original 'THE NIGHT STALKER' (1972; starring: Darren McGavin), followed by 'THE NIGHT
STRANGLER' (1973; starring: Darren McGavin); both directed by Dan Curtis. Let's see...I was a big fan of Rod Serling's 'NIGHT GALLERY'
series. And then there was the William Castle series 'GHOST STORY' (1973; hosted by Sebastian Cabbott). And then there were a few cool and
really strange made-for-tv movies like 'KILLDOZER'...uh, 'DEVIL DOG-The Hound from Hell'...uh, 'HORROR AT 30,000 FEET'...uh, 'SNOW
BEAST'...and of course, 'DEATH MOON' (1978); about a werewolf curse in Hawaii...really strange, but very cool. And I cannot forget the two
reigning kings being both 'SALEM's LOT' (1979), and 'DARK NIGHT AT THE SCARECROW' (1981). They just don't make 'em like that
anymore."
QUESTION: No sir, they do not.
STEPHAN: "You bet. there's several of those made-for-tv movies that I wish someone would officially release to DVD. A few of them I have are on DVD-R. I
guess that'll do for now."
QUESTION: I agree. Speaking of the movies, are there any modern-age (you might say), films that you've experienced and would recommend?
STEPHAN: "Let's see...I got to see 'JAWS' (1975), at the local Drive-In theatre here when that film first came out. That was really cool. Later on, I got to see
'GRIZZLY' (1976), at that same Drive-In theatre. There's just too many to mention here. I will tell you a little story that'll curl your hair (so to speak).
Mum took me up to see the double-feature of both the comedy film 'CAR WASH', and 'GRIZZLY' (both 1976). Well...mum feel asleep, and missed
the announcement that there would be a third feature airing, that anyone with children, might want to leave. That third film just happened to be called
'FLESH GORDON' (1975). Maybe it's a good thing that I didn't wake me mum up. I thought they said it was 'Flash Gordon.' Boy...was I wrong! I
didn't wake mum and watched the whole thing. (smiling) I think that's the only time that I was actually scared at the movies...worried mum was
going to suddenly wake and see Flesh Gordon fighting the sex ray blazing across that large outdoor screen. (laughing) That was quiet a tense
moment for a young 10 year old movie fan (at the time). What a lasting impression! (laughing) And to think that it wasn't the R-rated version...oh
no. It was the uncut X-rated version. Oh...what memories!!!" (laughing)
QUESTION: That was incredible... (smiling)
STEPHAN: "You betcha!!! It made for some very interesting talk at school come Monday at break-time. Apparently, I wasn't the only one there to see it. Looks
like a few friends were also there and saw it to from start to the end because their parent (s), had fallen sleep. (laughing) Let's see...mum took me to
the original 'DAWN OF THE DEAD' (1978)...that was really cool. Then I got to see the original 'HALLOWEEN' (1978). One film I saw that had a
huge impact on me was the original 'THE HOWLING' (1981). Those werewolves were incredible!!! Just like the one's seen in old wood cuts
and descibed in the old legends. I was at me grandparents one weekend when they aired the first commercial for Fulci's 'ZOMBIE' (1979). That
was it. I wouldn't hush until mum let me see that. Like said...those were the days. (smiling) More (somewhat recently), I got to see Tim
Burton's 'SLEEPY HOLLOW.' I saw that film at our local Drive-In all three nights (Friday-Saturday-Sunday), when it opened. That weekend was
incredible because the weather was just right, and we were having what is called a 'blood moon' (where the moon is large and redish-orange in
appearance). It was just amazingly beautiful. The moon was just rising from a mountain view just beyond the back of the movie screen. The clouds
looked just like the ones you might see in an old HAMMER FILM production. It was just incredible and definitely highlighted the film. I'm getting
goosebumps just talking about it."
QUESTION: That's really cool. I wasn't there but I can only imagine the
experience. (smiling)
STEPHAN: "Tell me about it. That kind of experience is what I call......"
QUESTION: P-R-I-C-E-L-E-S-S......
STEPHAN: "You bet! That's exactly what it was...P-R-I-C-E-L-E-S-S!!!"
QUESTION: Looking around I see a lot of art work hanging in your
home. One piece in particular looks quite early? When did
you draw it and how old were you? You look really young in
the accompanying photograph.
STEPHAN: "Wow! I didn't think you noticed that piece. es... I was really
young when I drew that. In fact, I was only 1 year-7 months
old. That was created shortly after I went into convulsions
and almost died. One afternoon me mum left me with me
half brother in the livingroom. Greg was drawing and THE
MUNSTERS were on the TV (in reruns of course). Greg got
up and walked out. I just picked up a pencil he had lying on
the floor with paper and I started drawing what he had been
doing. When he came back he ran and got mum and told her,
'You better come see this.' Mum did just that. She ran and
got a camera. There was only one film left and she snapped
that very first photograph depicting me drawing for the first
time. Luckily, that is the very first thing that I ever drew.
There was once many more small sketches that existed but
they didn't survive."
QUESTION: Why? Did something happen?
STEPHAN: "Did something happen? You bet it happened! Me grand-
father was so proud that he went and bought a sketchbook
(very similar to the ones they still make today...hardbound
with all blank, white pages throughout). I remember him saying once that he wanted to see how I progressed with the artwork as I got older in that
book. You see, I only got to draw in it occassionaly as I got older. And progressed I did. Sadly though, me grandfather was strickened with diabetes
and lost his ability to see in 1974. Although he couldn't see at that time, he was still interested and envisioned the sketches as they were described
by me grandmother, mum or other relative (mostly by me aunt Joan). Anyway, that sketchbook had several years of sketches in there that displayed
the progress that really showed a vast amount of talent and promise. I was always learning to draw just about anything and everything from animals
to people to plants to cars and etc. When drawing people some of the sketches focused just on the eye (or eyes), a full facial, a right of left profile,
a hand, an arm, a foot, a leg and more. I was always using anything and everything I got me hands on...magazines, newspapers and etc. that helped
me learning the human anatomy. PLAYBOY magazine was introduced and helped very much. Yes...you read that correctly. But not in a way some
would think. Anyway...one day at me grandparents, I was sitting at the diningroom table drawing. One of me aunts (named Faye), she was a school
teacher and just outright nutcase. Anyway, she came in from Georgia (unannounced, of course, like she always did). Me grandmother had just fixed
dinner. She asked me to take a break and get a plate to eat. I did. After that, for some strange reason, I couldn't find me sketchbook and pens any-
where. I thought that a cousin (one of Faye's two boys), was playing a joke on me and had hid them. When asked neither of them knew anything.
Me grandmother searched allover. Me aunt Joan did the same. Faye was not concerned and then suddenly asked (as if she didn't know anything),
'What are you all looking for?' When told, Faye quickly stated 'That piece of garbage. I found it disgusting and I burnt it up in the fireplace. That's
where it belongs...in the fire. Look again and you'll see that I burnt up your comicbooks and monster magazines to. You won't have that trash around
me and you certainly won't have it around me two boys either...not as long as I'm around.' That simply broke both me grandparents hearts then and
there. Joan wasn't too happy about what she had done either. Immediately, me grandfather told her to get her things and leave. I can hear him now.
'Just wait until Winnie gets here. She's likely to whip your ass over this and I won't stop her.' Both me grandparents were never quiet the same after
that. Mum did have a talk with ol' Faye and never spoke to her again. I did get revenge though. You can read about that in full detail in the forth-
coming book 'Terrifying Tales from the Haunted Outhouse.'