I'm a paragraph. Click here to add your own text and edit me. It's easy. Just click "Edit Text" or double click me and you can start adding your own content and make changes to the font. Feel free to drag and drop me anywhere you like on your page. I'm a great place for you to tell a story and let your users know a little more about you.
​
This is a great space to write long text about your company and your services. You can use this space to go into a little more detail about your company. Talk about your team and what services you provide. Tell your visitors the story of how you came up with the idea for your business and what makes you different from your competitors. Make your company stand out and show your visitors who you are.
​
At Wix we're passionate about making templates that allow you to build fabulous websites and it's all thanks to the support and feedback from users like you! Keep up to date with New Releases and what's Coming Soon in Wixellaneous in Support. Feel free to tell us what you think and give us feedback in the Wix Forum. If you'd like to benefit from a professional designer's touch, head to the Wix Arena and connect with one of our Wix Pro designers. Or if you need more help you can simply type your questions into the Support Forum and get instant answers. To keep up to date with everything Wix, including tips and things we think are cool, just head to the Wix Blog!
I'm a title. Click here to edit me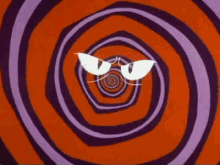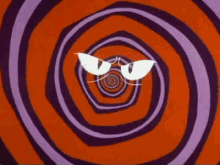 QUESTION: That's crazy. She sounds as though she was not all there.
STEPHAN: "You don't know the half of it, brother. (laughing) She had this idea that she had the answers to everything and that everyone should
follow her lead. She's the kind of person that wants everything to go her way or no way. She was just as bad as her ex-husband Dick. That
guy was just like his name. I remember once at me grandparents when I was just 6 years old. I was outside playing with COCO (the dog).
That jerk cameout of nowhere, picked me up ansd started shaking me quiet violently. For what reason I have no idea. Just keep inmind he
was in the military and stood around '6 ft. '5. That ended rather quickly. Just happens me uncle Jerry (Snowden), was there. Jerry had
also been in the military. Dick quickly put me down. Jerry ran up to him, put a handgun to his head and ordered him to stop. That was
really scary. It was like all time just came to a sudden halt. Dick got into his car, left and we never saw him again. I recall Faye had to catch
a bus back home to Georgia. Jerry would've killed him that day. Me grandparents sent word to Dick not to ever come back there...ever. Oh
yes...regarding ol' Faye or more like ol' bugeyes ( I came to call her). (smiling) Now that I think of it, after those few really great scares I
pulled on her later, let's just say that she really lived up to her knickname. (smiling) I believe she missed a few heartbeats along the way as
well. (smiling)"
QUESTION: Wow!
STEPHAN: "Like I said, me uncle Jerry was really close to me and very protective. Looking back at it all I believe Jerry was more close to me than
that of his own son Aaron. Jerry was always really cool. The problems came from his wife Nancy (me mum's sister). I came to know her as
ol' ripping headaches. She used to get these really bad headaches from time-to-time. (smiling) As revenge on her, I pulled a few good ones
that made her forget all about that headache. (laughing) When I got revenge that headache was the least of her worries. (laughing) You
can read all about it in the book. Their two chilren, Aaron and Amy, were easy game to put a real scare into. (smiling) It was always
apparent to me that you'd think they'd learn after the first half dozen times or more. (smiling)"
QUESTION: I can only imagine. (laughing) Once again, I'll need to read the book, right?
STEPHAN: "Ohhhhhh yeah! The other thorn in me side was the aunt Judy. Her knickname was simply 'Whore, ' and I don't think I need to explain
why. Anyway, Judy used to be rather cool and easy going. That all changed when she divorced Frankie and remarried a bible-thumping
preacher named Jim. That guy reminded me so much of the nutcase by the same name...being Jim Jones (that led all those blinded fools to
their death down in Guyana back in late 1978). Anyway, me first introduction with Jim was not so good. I was at me grandparents for the
weekend. Sitting in the livingroom drawing and watching TV. I guess ol' Jim thought that it was his duty to order me to change into a
jesus freak and nolonger be an Atheist. That jerk reminded me of ol' Dick to. He had the height and was just as bad with his attitude. Me
grandfather was no at all well. Well. ol' Jim walked in, reached down, snathched the paper I had away, turned the TV off and ordered
me that I was going to listen to what he had to say and that I was going to start believing in his pathethic jesus crap whether I wanted to or
not. That ended quiet quickly as it started. Me grandfather heard him and quickly made his way out of bed and into the livingroom. I can
still hear him telling me to leave the room. He asked Jim, 'What do you think you're doing?' Jim responded, 'Gilbert, this is none of your
business. That boy's an Atheist and it is me duty to change that.' That's when me grandfather shouted, 'You listen here you son-of-a-bitch!
This is me house! And you will stop it right now!' Just at that same time, me grandmother came running from the kitchen with Judy, Joan
and Lucille Tipton (me grandmother's cousin that lived next door). I guess Jim thought that because me grandfather was totally blind that
he couldn't hear well either. Big mistake. I remember seeing Jim stepping aside to the left but became quiet surprized when me
grandfather turned looking right at him, raising his cane, and shouting, 'Get outta me house! Right now...before I bash your goddamned
brains out! Don't you ever try pulling this bullshit on Stephan again...ever!' Jim and Judy left immiediately after that. To give you a better
look as to what this thing called Jim was really like...that nutcase actually praised the actions of the murdering Rev. Jim Jones and the
killing of those 1000+ men, women and children. He called it god's will. Now that is crazy and really scary. That particular day with me
grandfather...well, I had never seen him so angry with anyone than that event with Jim."
QUESTION: That guy's really sick.
STEPHAN: "You bet. Around 1986 that nut found a way to convince several members of the family that I was evil incarnate and that they should shun
me like the plague. It didn't bother me at all. What I can sit back and smile about today is the fact all their idioticy came home-to-roost, so
to speak. Ol' Jim got them to believe that it was pure evil to listen to all forms of music, watch TV and movies, reading comicbooks and
especially drawing. I kid you not. What was the result? I'm the one and only grandchild that didn't get involved with drugs, became
an alcoholic or need psychotherapy....and in some cases, all of the above. That should speak for something. Enough about all that, OK?"
QUESTION: It certainly does. You mentioned music. And from seeing your CD collection over here I see that is a huge part of your life. Any
comments?
STEPHAN: "You're kidding, right? (smiling) Seriously now...yes, music is a huge part of me life. I grew up listening to classical music. I'm not talking
about the golden oldies. I'm talking about the works of Bach, Mozart and etc. Other stuff that crept its way in were bands like: THE
BEATLES, early ROLLING STONES, BLACK SABBATH, early ALICE COOPER, LED ZEPPELIN, CHEAP TRICK...and especially,
THE DOORS and early KISS (with Ace Frehley and Peter Criss). Later came BLUE OYSTER CULT, THE MISFITS, SAMHAIN and
OZZY OSBOURNE (with the late Randy Rhoades)....then JUDAS PRIEST, IRON MAIDEN, VENOM, BATHORY, CELTIC FROST,
SLAYER, METALLICA (with the late Cliff Burton), MERCYFUL FATE, KING DIAMOND and MORBID ANGEL. Mostly what I
listen to today are the works by bands such as: DIMMU BORGIR, MARDUK, CRADLE OF FILTH, IMMORTAL (from Norway),
EMPEROR (from Norway), BEHEMOTH, MAYHEM ( from Norway), and many. many more too vast to mention here. While I'm work
-ing, there's always a cool old monster movie on the TV playing (dvd or vhs), or the stereo is blasting. It's quiet calming."
QUESTION: What do you think of the music that's out there today?
STEPHAN: "You might not have asked that. (smiling) What do I think? Not much really. The majority of all that mainstream stuff that people
outthere are seemingly, and subconciously, subjected to is nothing but pure garbage...especially the 'Beebbers" and the "Mally's." It's like
this...if you can't play an instrument of anykind, you have to rely on lip-synching while performing live...you're not a musician and they
shouldn't be giving awards for that and calling it talent. All these people (both adults and their off-spring teenie-boopers), are just fools
that are willfully blind and are being taking straight to the bank with all that fake crap. Enough about all that. It's giving me a headache."
QUESTION: You're absolutely right, there. Any suggestions that you might want to recommend whom aren't familiar with the bands you
mentioned?
STEPHAN: "Ohhhhhh yeah. I guess I could do that. My advice is to stop wasting all that money you're spending on your teen idol wannabe's
that are fake as hell and are starting to appear in the news almost daily for drugs, drinking and driving too fast (you know the
one's I'm talking about), and stop helping to make them multi-millionaires. They are nothing. And while I'm thinking about it I
must not forget all these so-called TV reality shows...especially "The Kadorkians" or whatever the hell their names are. It's a sad
state that TV has fallen to creating and airing such low crap that's burning out all these viewers brains week-in...week-
out. Regarding any suggestions? YES!!! And this is an order!!! (smiling) Throw away all that corporate teenie-bopper pop and
rap-crap. Take a few days and clear your head out. And then go out and buy a few of the past or recent releases by bands like I
mentioned earlier...such as: DIMMU BORGIR, CRADLE OF FILTH, EMPEROR (from Norway), IMMORTAL (from Norway),
BEHEMOTH (from Poland), MARDUK (from Sweden)...just to name a few. These are some of the most talented bands in the
world today. If you should see them appearing somewhere close to you then go see them live. They don't lip-synch. They actually
play instruments and write their own material. You'll thank me later. "