I'm a paragraph. Click here to add your own text and edit me. It's easy. Just click "Edit Text" or double click me and you can start adding your own content and make changes to the font. Feel free to drag and drop me anywhere you like on your page. I'm a great place for you to tell a story and let your users know a little more about you.
​
This is a great space to write long text about your company and your services. You can use this space to go into a little more detail about your company. Talk about your team and what services you provide. Tell your visitors the story of how you came up with the idea for your business and what makes you different from your competitors. Make your company stand out and show your visitors who you are.
​
At Wix we're passionate about making templates that allow you to build fabulous websites and it's all thanks to the support and feedback from users like you! Keep up to date with New Releases and what's Coming Soon in Wixellaneous in Support. Feel free to tell us what you think and give us feedback in the Wix Forum. If you'd like to benefit from a professional designer's touch, head to the Wix Arena and connect with one of our Wix Pro designers. Or if you need more help you can simply type your questions into the Support Forum and get instant answers. To keep up to date with everything Wix, including tips and things we think are cool, just head to the Wix Blog!
I'm a title. Click here to edit me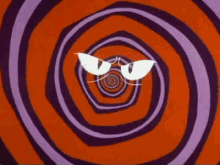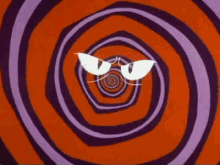 QUESTION: Seeing that BASS guitar over there weren't you once in a band? And do you still play?
STEPHAN: "Yes...I was. I was the bassist in the band 'VOMIT A.D.' (located in Lexington, KY). We were together from 1986 to mid-1988. I called it quits
because we just wasn't going anywhere. There was all this talent and great potential but nothing happening. I called it quits after I found that the other
three members apparently hid their secrets well. You see...I have an absolute zero tolerence toward drug use. Need I say anymore? I foundout what
was going on behind me back and I called it quits. To this day I have kept me promise to me self never to go that path again. Sure I love music, and
enjoyed playing, but those guys just weren't serious enough to do anything. Apparently, the drug use was more important to them. Too bad though.
In answer to your second question? NO...I nolonger play. Let me say this...if you're reading this...and you're thinking of starting a band...remember
this...'You do not need drugs to play music!!!'
QUESTION: That's pretty sound advice.
STEPHAN: "Yes!!! And it didn't cost you anything either. You know? I sit back and can't help but see all these people (of all ages), just wasting their lives and
potential because they choose to bring a variety of drugs into it. That's just stupid. Then there's that old broken record that many tend to fallback on
all the time where they have come to believe that drug use is a disease. I've got news for you folks, if you haven't already heard yet, listen up. It's not
a disease. It's a choice!!! We've got a major problem here inparticular (in Stanton, KY; just like many other places do). Just pickup the local paper
that comes out once a week and look at the court-docket. Practically every week it's a full-page that's mostly made up of people busted for trafficing
and/or possession. And it's always the same names. Unfortunately, most of these people here have allowed themselves to be trained, or brainwashed,
by a vast number of preachers that they should put their hands together and pray their problems will just go away. Well, folks...it's just not that
easy. You're problems will only get worse. Your funeral homes and graveyards can attest to those facts. That's all I got to say about that."
QUESTION: I aggree.
STEPHAN: "You bet."
QUESTION: Back on topic. Uh...I noticed that you have a huge collection of movies and etc. on both DVD and VHS...
STEPHAN: "Yes, but remember, 99.9 % what they make today doesn't appeal to me. THE WALKING DEAD and BIG BANG THEORY a few I watch anew."
QUESTION: "Just how many are there in your collection? And is there anything that you're still looking to acquire and/or wish to see released to DVD?
STEPHAN: "Good question. Let's see. I have about 5000+ (give or take), titles on both DVD and VHS. Anything that I'm still looking to acquire? Hmmmmmm...
yes, there's a lot of stuff outthere I'm hoping to add to the grow
-ing collection. Toooooooo much more than can be addressed
here. Speaking of stuff that I'm awaiting to be released to
DVD? Yes...one inparticular is the original 'BATMAN' TV
series (1966-1968). I've got the complete series on DVD-R
(actually 16mm studio transfers; not the crappy, TV LAND
cut-all-to-pieces junk that's floating around outthere). I hear
that the series is officially being released later this year, but
I'll believe that when I actually see it and hold in me hands.
If it's true...I hope that they don't try and change anything or
delete anything. You know...things like that happen. Look
what they did with the release of 'WKRP in CINCINNATI.'
All those cuts and alterations really spoiled that funny show.
Another show I enjoyed was 'MY FAVORITE MARTIAN'
(1963-1966). They released the first two seasons and season
3 just fell into oblivion. That was quiet disappointing. Hope
-fully, someone will get that out soon. Then there's 'THE
GREEN HORNET' (1966-1967). That would be really cool.
Uhhhh......what else? Here's one......'IT's ABOUT TIME'
(1967-1968). Do you remember that show?"
QUESTION: No...I don't recall that one.
STEPHAN: That show was produced by the creators of 'GILLIGAN's ISLAND.' Two astronauts go back in time and find themselves amongst comical cave
men/cavewomen, and the occassional dinosaur(s), popping up. It only lasted one season but was funny. One of me all-time favourites as a kid was a
show called 'LANCELOT LINK.' It was a live-action show with chimps and more all dressed up (with voice-overs), in the vein of 'GET SMART'
and 'LAUGH-IN.' Secretly, they were a groovy, hippie rock band (on the side). A company released only 12 episodes onto DVD a few years back.
I got that. I wish someone would acquire the complete series and release that. William Castle's 'GHOST STORY' (1973-1974), would be a great
release. Wow! Just too many to say here."
QUESTION: Well, sir...it's about that time to wrap this up. Any last
comments you might want to leave us?
STEPHAN: "Let's see......hmmmmm...oh yes. Pertaining to the holiday
HALLOWE'EN. You parents outthere (and public officials),
that don't let their kids, or take them out yourselves, going
door-to-door...house-to-house...well, taking them out trick-
or-treating anymore......well, you're doing a lot of harm to
your kids by doing that. In fact...you're actually stealing a
part of their childhood away from them that they'll never
get back...and that's wrong. One could also see it as a form
of child abuse. You people need to stop that! Then there's
the one's (particularly, public officials that don't have the
sense to get outta the rain), that think the kids need to be
taken to a ball-field and walk around to a bunch of tables set
up by local businesses. That's just wrong too. They do that
here in Stanton, KY. What happens is that other counties
come, making the crowds and parking impossible. Every
year, a lot of children go without because they run out of
candy far too early with the two hour time limit. Like I said
...that's just wrong. And if you're reading this...I bet your
parents didn't do anything like that to you when you were a
kid, huh? That's what I thought. So...you shouldn't be doing
things like that either.
And last...thanks...uh, fangs very much for checkingout the website. I hope you do enjoy what's found here, and keep looking back to see what
is coming soon. If you love all the classic monster flicks like I do (and much, much more), then you'll feel right at home here at ILLUSTRATED
MUNSTER. Enjoy all the artwork and art prints that are available for purchase. Please checkout the store over at the ETSY website. It's coming real
soon. If you don't find what you're looking for, please do not hesitate to contact me and ask. I mostlikely will have, and/or can locate, that spook-
tacular collectible you can't live without. If you do not have the shovel, just ask, and we'll do the digging for ya. Something's bound to come up...
eventually. (smiling)
QUESTION: Thank...uh, fangs to you once again, sir.
STEPHAN: "Fangs. It was me pleasure."