I'm a paragraph. Click here to add your own text and edit me. It's easy. Just click "Edit Text" or double click me and you can start adding your own content and make changes to the font. Feel free to drag and drop me anywhere you like on your page. I'm a great place for you to tell a story and let your users know a little more about you.
​
This is a great space to write long text about your company and your services. You can use this space to go into a little more detail about your company. Talk about your team and what services you provide. Tell your visitors the story of how you came up with the idea for your business and what makes you different from your competitors. Make your company stand out and show your visitors who you are.
​
At Wix we're passionate about making templates that allow you to build fabulous websites and it's all thanks to the support and feedback from users like you! Keep up to date with New Releases and what's Coming Soon in Wixellaneous in Support. Feel free to tell us what you think and give us feedback in the Wix Forum. If you'd like to benefit from a professional designer's touch, head to the Wix Arena and connect with one of our Wix Pro designers. Or if you need more help you can simply type your questions into the Support Forum and get instant answers. To keep up to date with everything Wix, including tips and things we think are cool, just head to the Wix Blog!
I'm a title. Click here to edit me
'The Linda Bennett Collection'
A young Linda Bennett sitting along-side Marilyn Monroe (un-
known publicity).
Whoever termed the phrase "two paths meet unexpectantly," was correct, depending whom you asked. That very thing happened to me back in the Summer of 1992. As an avid collector of Hollywood autographs, vintage Hallowe'en, and especially vintage Monster memorabilia (most 1960's monster craze materials), I had no idea that I would soon be crossing paths with the child actress named Linda Bennett. Well...not exactly meeting her one to one, but by...how to say this? Uh...you could say that I was in the right place at the right time. I really wasn't aware of who she was and etc. but that was about
to all change.
I made the trip to take a look at a friend's estate that he had inherited when I was told about some very interesting vintage toys, old Coca-Cola, vintage Hallowe'en and vintage advertising. While there, I did find some very nice pieces to add to me personal collection, a few things for resale/trade, but nothing that one could easily retire on. Then suddenly it happened. As I was
looking through box after box after box I noticed some that were marked "Linda Bennett." Curiously, I asked, "Who is Linda Bennett?" The friend quoted, "I didn't tell you? She was a relative that worked as a child actress in Hollywood back in the early-mid 1950's. I think all that's in those boxes are just clothes and junk. Nothing that you would be interested in." Well, I was definitely interested in them...atleast see what's in them. If nothing then there's no harm done. The first box had a lot of clothing (nothing too special, mostly child's things), then suddenly, appeared a few photographs depicting "Linda Bennett" herself. These photos were marked AGENT publicity stills (some never made public), and several on-set photos depicting Linda with various classic Hollywood actors and actresses such as: Jimmy Durante, Greer Garson, Bob Hope and more. I must admit that I started getting a little nervous at that point not knowing what next was going to surface. When asked, I was told, "I have no idea what's in all these other boxes. Dad said that there was a collection of movie star autographs somewhere amongst all this junk, but who knows?"
That alone made me even more nervous and excited. I asked, as long as I'm already there, would it be OK if I take a look and assured them that I would put everything back as was. That was just fine. Please note that in one room of this old, run down house, before you could go inside you had to take several boxes out first before you could walk through the doorway. I kid you not. The boxes were stacked all the way to the ceiling (in several rooms in fact). Then it happened.
I discovered a box, more like one the shoes came in, or probably a costume or what not. It was marked "Hoppy." The only person that
I recall called that was "Hopalong Cassidy" (aka: William 'Bill' Boyd). I opened up the box. Low and behold...there was a complete "Hopalong Cassidy Cowgirl" costume inside with hat, boots and capgun with holster. Included was a small "5 X "7 sepia-toned photograph depicting Linda (age 3), wearing that very attire. More special is the fact that "HC" had signed an inscription on it to Linda (date/place unknown). This photo, and a few others, were all stamped on the reverse stating they had be taken at the MONROE STUDIO, Hollywood, Calif. (no association with Marilyn Monroe, unfortunately). I immediately knew that I had to buy that lot and possibly go ahead and purchase the other boxes of clothing but I had to keep looking. Then boom!!! I opened up an box and there they were, a huge lot of mixed movie stills, magazine ads, magazine covers and more. Not a lot at first, but enough that could cause one to wet themselves. (HA) I was looking at pieces just signed, some inscribed "To Linda...," some inscribed to others (unknown, but possibly other family members of Linda's), and more. When asked, I was told that me friend's dad had always spoke about other mem-
bers of the family had once did "extra work" in the early days of Hollywood film. When I looked closily, that answered the question as to why and how there were signed pieces going back before Linda's time to the Silent film era with such names like: Rudolph Valentino, Theda Bara, Charlie Chaplin and etc. I was almost speechless at that point. A few more boxes and more autographs being found tucked away in between vintage clothing. Then it happened...again. This time I pulled out several pieces depicting "Marilyn Monroe" (mostly all were signed/inscribed "To Linda..." That's when I lost it. That large MT. DEW soda packed a real kick and I wet me pants. (HA) Hey, a little embarrasing, but quiet understandable in such occassion. I believe I actually lost the ability to talk a that very moment. I could feel the goosebumps and chills race allover. (HA) And I knew that I had to buy this entire collection right then and there. I knew it wasn't going to be cheap, but I couldn't let this go and hear later that it was detroyed and lost forever. The condition of that house wasn't the best of shape. The lights flickered from time to time caused by a short in the wiring.
Linda Bennett starring with Jocelyn Brando and Glenn Ford in "
The Big Heat
" (1953); as Ford's char
acter's daughter 'Jocelyn Bannion' (uncred
-ited in film).
Now came the discussion and question, "HOW MUCH?" Like many that know me, I do not like making offers, never have and never will.
I let me friend decide on what he wanted...the price was set...and the deal was done.

All I can say is that the amount we came to a decision
on is confidential, but it took me a year to meet. In fact, I took a
huge lot of the autograph materials home with me that evening due to the fact that we both agreed it would be safer to do so due to the conditions of the house, and the fact, you never know if anyone was going to break in and do what not. I was so excited I knew that I wasn't going to sleep easily that night...and didn't. (HA) Returning home, I lay everything that I had brought back out onto the livingroom floor and started looking it allover again and again. Besides the foresaid items, there was a big amount of Hollywood legends lying there such as: The Three Stooges, The Marx Brothers, Abbott & Costello, Red Buttons, Jack Benny, Sid Ceasar...legendary cowboy-western stars such as: John Wayne, Roy Rogers (and Dale Evans), Tex Ritter, Hopalong Cassidy......others like: Clark Gable, Judy Garland, Jane Russell, Jean Harlow, Betty Grable, James Dean,
Rita Hayworth, Walt Disney, George Reeves and many, many, many more. And don't forget the classic HORROR film stars such as: Lon Chaney Sr. (and Jr.), Dwight Frye, Bela Lugosi, Boris Karloff, Lionel Atwill, Fay Wray, Una O'Conner and the list goes on. It actually took several days to really compose me self.
Over the years, I had been collecting autographs since I was 10 years old, had a small but rather nice collection, but nothing like this could rate in comparison. Now came the decision as to what would be sold and what I would be keeping in me collection. That was quiet easy. The HORROR stars would be first thing. A few of the COMEDY pieces would come second. And luckily, several of the names were found in multiples. At the time, the internet hadn't yet existed, and it was rather deficult to find any more information about Linda (and her possible where abouts, if any). It seemed as though every
-one I asked had either never heard of her or claimed she never existed at all. Speaking of those parties that claimed that she never existed just happened to be a few so-called, big-time autograph and memorabilia dealers (one in Beverly Hills, CA), and the other located in New Hampshire. Funny thing, the one in CA even swore up and down that Bob Hope absolutely did not make a film called "The Seven Little Foys" (1955), inwhich Linda Bennett did in fact star as "Madeleine Foy" (see Lobbycard pic below). I had to actually get a Court order ordering him to stop aggravating me wanting to purchase the entire collection (for practically pennies on the dollar), while still insisting that Linda never existed and that the autograph collection was entirely fake (without actually seeing anything in person). Try and figure that one out if you
can. The other one, in New Hampshire? Basically the same. He's a part of a so-called
DNA grading company that was involved in a $10 million lawsuit several years back where his company afixed a name of a well known auto-
graph expert onto his company's paperwork that the expert never actually authenticated anything.
That's fraud but the guy's still in business. Meanwhile, his associate company is still in business and also grading anything and every
thing for a fee (usually $100-$200 per item). They make you believe that your item(s) are not authentic unless you have their paperwork attached and your items magically become worth more than their actual value. Sad but true.
Pertaining back to Linda Bennett, and this collection, speaking to a number of people, including co-star: Billy Gray, it's been like a losing battle locating more information and etc.
Fortunately...the internet has been exposing info.
about her briskly. I have found that she has a daughter, but sadly, found that Linda succombed to breast cancer in April 1989.
R. I. P.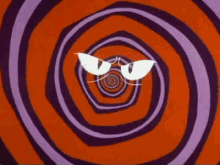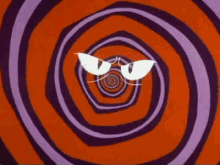 Examples of a variety of autographed items found
among the Linda Bennett collection:
--------------------------------------------------------------------------------------------------------
Several personally owned and private photos (many unavailable to the average public)
rediscovered amongst the fairly huge autograph collection I obtained in May 1993.
--------------------------------------------------------------------------------------------------------
Originally sold to collector in 2004. Originally sold to collector in 2003---Mark B. from Germany. Mark B. in Germany------2003
Originally sold to the now defunct "James Dean" museum (in Fairmount, IN); July 12th, 2003. Resold a few times by major auction house's that first claimed it was not real and that Linda Bennett
did not exist (including a few of her movies); particularly the film"The Seven Little Foys" (1955).
Originally sold to collector in 2003---Mark B. from Germany. This piece has been sold several
times over the years. It also made the cover of the July 24th, 2004 "CHRISTIE'S" catalogue.
Ms. Bennett (as Ginny Townsend), in "Wally's Dream Girl" on LEAVE IT TO BEAVER---1963.
.
Linda w/Greer Garson unpublished photo
onset of STAR STAGE episode "Career."
2/24/56 by Earl Theisen No avail to public.
Linda Bennett (w/Bob Hope in back-
ground),

entertaining the U.S. Troops again during the

Vietnam War (Decem-ber 1968); 15 day Tour.

Foot

age from this trip were aired as a NBC

-TV

Special that airied on NBC-TV.
Linda Bennett w/Max Baer Jr.
(Circa: 1969)
Linda Bennett (as Madaline Foy); third child from bottom-up,
starring alongside Bob Hope (as Eddie Foy Sr.), in the 1955
film "The Seven Little Foys" (Paramount Studios). Billy Gray
(at top, very back row), starring as Eddie Foy Jr. in the film.
Linda Bennett portrait (Circa: 1965-1966)
Items for sale!!! Please see "Linda Bennett Collection" For Sale" page!!!