I'm a paragraph. Click here to add your own text and edit me. It's easy. Just click "Edit Text" or double click me and you can start adding your own content and make changes to the font. Feel free to drag and drop me anywhere you like on your page. I'm a great place for you to tell a story and let your users know a little more about you.
​
This is a great space to write long text about your company and your services. You can use this space to go into a little more detail about your company. Talk about your team and what services you provide. Tell your visitors the story of how you came up with the idea for your business and what makes you different from your competitors. Make your company stand out and show your visitors who you are.
​
At Wix we're passionate about making templates that allow you to build fabulous websites and it's all thanks to the support and feedback from users like you! Keep up to date with New Releases and what's Coming Soon in Wixellaneous in Support. Feel free to tell us what you think and give us feedback in the Wix Forum. If you'd like to benefit from a professional designer's touch, head to the Wix Arena and connect with one of our Wix Pro designers. Or if you need more help you can simply type your questions into the Support Forum and get instant answers. To keep up to date with everything Wix, including tips and things we think are cool, just head to the Wix Blog!
I'm a title. Click here to edit me
"We've grabbed our shovels and went
to digging all over the graveyard...and
you just would not believe what we
found still lurking and kicking about
beneath that rich, damp
earth!!!"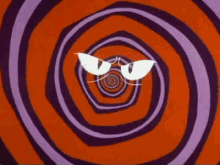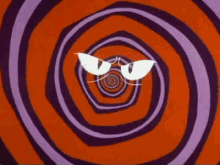 ATTENTION!!! The following vintage autographs are very few in number and are offered here first come
-first served, so please contact me immediately for availability. Many of these are coming from the

Linda Bennett

collection (more details on our "

Linda Bennett Collection

"). Some from the "

Bill Holmes
III Collection

" and a few haunting our personal collection. Each piece is

accompanied with our LOA (Letter of Authenticy), attesting the

history of the item and it is 100% genuine.
(54)

????????????????????
(57)

????????????????????
(56)

????????????????????
(55)

?????????????????????
*Includes shipping &
Insurance (USA only)
*Includes shipping &
Insurence (USA only)
*Includes shipping &
Insurence (USA only)
*Includes shipping &
Insurence (USA only)
*Includes shipping &
Insurence (USA only)
*Includes shipping &
Insurence (USA only)
*Includes shipping &
Insurence (USA only)
Each and every piece is accompanied with me personal "

LOA"

assuring you (the fellow collector), that the foresaid item (s), are in fact 100% genuine for the life of the item. This guarentees a full money-back refund (excluding any shipping fees). NOTE: If any item (s), is ever returned, the item (s), must be the exact item and condition when originally sold to the original collector. The item (s), cannot be damaged, altered and etc., in any way...so take ghould care of your purchase just like I do as a collector me self. Just that simple. Item (s), subject to thorough examination if returned (must match duplicate
"LOA" that I keep on file). Have fun collecting!!!