I'm a paragraph. Click here to add your own text and edit me. It's easy. Just click "Edit Text" or double click me and you can start adding your own content and make changes to the font. Feel free to drag and drop me anywhere you like on your page. I'm a great place for you to tell a story and let your users know a little more about you.
​
This is a great space to write long text about your company and your services. You can use this space to go into a little more detail about your company. Talk about your team and what services you provide. Tell your visitors the story of how you came up with the idea for your business and what makes you different from your competitors. Make your company stand out and show your visitors who you are.
​
At Wix we're passionate about making templates that allow you to build fabulous websites and it's all thanks to the support and feedback from users like you! Keep up to date with New Releases and what's Coming Soon in Wixellaneous in Support. Feel free to tell us what you think and give us feedback in the Wix Forum. If you'd like to benefit from a professional designer's touch, head to the Wix Arena and connect with one of our Wix Pro designers. Or if you need more help you can simply type your questions into the Support Forum and get instant answers. To keep up to date with everything Wix, including tips and things we think are cool, just head to the Wix Blog!
I'm a title. Click here to edit me
Saturday; March 22, 2014
Today was a very interesting day indeed. Our local school system had their annual "Reading Seminar" that seemed to be a promising event (something quiet unusal for this area). Read the INTERVIEW for more details and you'll get the idea. I do not go to such events here but decided to go early to speak to a few friends before the public came flowing through. Those friends wanted to see a few examples of artwork in-person recently completed. I parked the car. With great surprize I was actually greeted by a man outside that was apparently the Principle of our local Middle School. He thought that I was likely an invited guest there to speak and show the artwork. I informed him that I was just there to speak with a few friends. He said "That's just fine. Those look great. Your friends should really like seeing those." Honestly, I never thought I would have been so nicely greeted. That was a shock. After entering I asked a few staff in regard to me friends and was advised that they were here somewhere and the others were on their way. So I found a chair and was informed that it was alright to sit there. Great. While waiting I was approached by several people that I knew, but hadn't seen for some time, whom requested to see the artwork. No problem in that. Right? Think again. Possibly around 45 minutes of waiting, and while in conversation, I was approached by an unknown woman (possibly a member of the school staff), that rudely interupted and asked "What are you doing here?" I answered "I beg your pardon." She quickly responded " I have been informed that you have been stopping a many of our young students and asking them for their email addresses." I informed her that is not true. I informed her that I was just sitting here awaiting to catch me friends (one a guest), and the other being a school staff member. She informed me that neither of them were coming. With that there was no more reason to stay there waiting for them. As I went to stand up I was rather shocked to what she said next. And she said, "You have to leave and take that trash with you." I never said a word to that. I walked over to the library area (where most of the guest were seated at tables selling copies of their books), to speak with our new local county Librarian that asked me to stop before I left. I wasn't there but a few short minutes before another woman (most- likely school staff), that rudely stated "You have been told to leave. If not, we will call the police and have them remove you. You are making people very uncomfortable." I asked this woman "Why are you people acting like this? This is an public area and an event open to all the public...all the public...just not me, right?" This woman wouldn't answer. She just motioned to another staff member and told them "Call the police."
Well folks...this is the type of pathethic, idiotic, mindless way of thinking that you'll find thriving abundantly throughout this area. And it's a good reason to avoid this area at all cost. As for the artwork that was described as "trash" and apparently was threatening to the local public can be seen attached here below. I hope that it's not too scary for ya.
Respookibly beast regards,
Stephan Munster
Herman Munster Boris Kaloff "Mummy" "Shepherd"
portrait portrait Coat of Arms
-------------------------------------------------------------------------------------------------------
- OBITUARIES -
-------------------------------------------------------------------------------------------------------
UPDATE:
How ironic. I have just learned that the woman in question just happens to be the head Librarian employeed at the Powell County Middle School (here in Stanton, Ky.). What I have done to this woman to make her act so childishly is unknown. And to think that she is receiving a pay cheque built upon me taxes paid.
Oderus Urungus 50 Jane Adams 92 Rik Mayal 56 Francis Matthews 86
(aka: David Brockie of "

GWAR

") "

House of Frankenstein

" (1945) and

"

The Young Ones

", "

Bottom

" and

HAMMER FILMS Studios

and the
"

The Brute Man

" (1946) etc. voice of Gerry Anderson's

"

Captain
Scarlet

"
1963 - 2014 1922 - 2014 1956 - 2014 1927 - 2014
Carla Laemmle 104 Dick Smith 92 Robin Williams 63 Ed Nelson 85
"

Phantom of the Opera

" (1925) Special Effects make-up artist on TV & Comedian/actor starring in many Vast charcter actor in many movies
and "

DRACULA

" (1931) FILM such as "

WAY OUT

" (1962), movies and TV series...especially and TV series such as "

The Brain
"

The

Godfather

" (1972), "

The Exorcist

" the late 1970's "

Mork & Mindy

"

Eaters

", "

THRILLER

" series and
(1973) and many more. and many, many more. many, many more.
1904 - 2014 1922 - 2014 1951 - 2014 1928 - 2014
H. R. Giger 74
One of the world's greatest surrealist artist that envisioned
vast nightmarish images into reality on both canvas and
sculptural. In 1979, his creations helped transform a small
movie called "

ALIEN

" into the classic sci-fi/horror film
that proved in outer space no one can hear you scream.
1940 - 2014
Actor in many TV shows and var- Former "

PLAYBOY

" model (October Actor best known for his portrayal British actress of stage/screen but
ious movies including "

The Twi-

1970), and actress appearing with her as Pugsley Addams in the classic but will always be best remembered
light Zone

", "

THRILLER

", "

The

identical sister Mary, as the lovely ABC-TV series "

The Addams

portraying the creepy nanny of
Wild, Wild West

" and etc. And of ,evil vampiress in "

TWINS OF EVIL

"

Family

" (1964-1966). Also Pugsley the young Damien Thorne in the
course, his most famous role as (1970, HAMMER FILMS). Sr. in the 1977 NBC-TV special horror classic "

THE OMEN

" (1976).
JAWS in several of the "

James

"

Halloween with the Addams
Bond

" films (with Roger Moore).

Family

."
1939 - 2014

1952 - 2014 1955 - 2014 1932 - 2014
--------------------------------------------------------------------------------------------------------
Richard Kiel 74 Madeleine Collinson 62 Ken Weatherwax 55 Billie Whitelaw 82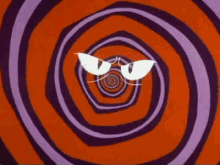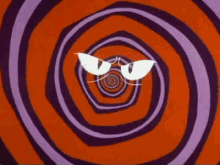 --------------------------------------------------------------------------------------------------------
- OBITUARIES 2015-
--------------------------------------------------------------------------------------------------------
Donna Douglas 81

Rod Taylor 84 Robert Kinoshita 100
Actress of many TV series and various movies.....best known for her Actor of many movies and various Famed designer and creator of both
Elly Mae Clampett on the original "

The Beverly Hillbillies

" (1963 TV series; best known for "

The

"

Robby the Robot

" (1956), and the
-1970). Born in Price, KY.

Time Machine

" & "

The Birds

." "

B-9 Robot

."
1933 - 2015 1930 - 2015 1914 - 2014
Charlie E. Vanhuss 93 Leonard Nimoy 83
He wasn't an actor, artist & etc., but Actor of many TV series and
as a child visiting the Ravenna Drug- various movies, he's best known
store, Charlie was always there help- as Mr. Spock on "

STAR TREK

"
ing me with comic-books, FM mag & (1966-1968).
original AURORA monster models.
1923 - 2015 1931 - 2015