I'm a paragraph. Click here to add your own text and edit me. It's easy. Just click "Edit Text" or double click me and you can start adding your own content and make changes to the font. Feel free to drag and drop me anywhere you like on your page. I'm a great place for you to tell a story and let your users know a little more about you.
​
This is a great space to write long text about your company and your services. You can use this space to go into a little more detail about your company. Talk about your team and what services you provide. Tell your visitors the story of how you came up with the idea for your business and what makes you different from your competitors. Make your company stand out and show your visitors who you are.
​
At Wix we're passionate about making templates that allow you to build fabulous websites and it's all thanks to the support and feedback from users like you! Keep up to date with New Releases and what's Coming Soon in Wixellaneous in Support. Feel free to tell us what you think and give us feedback in the Wix Forum. If you'd like to benefit from a professional designer's touch, head to the Wix Arena and connect with one of our Wix Pro designers. Or if you need more help you can simply type your questions into the Support Forum and get instant answers. To keep up to date with everything Wix, including tips and things we think are cool, just head to the Wix Blog!
I'm a title. Click here to edit me
William "Bill" Holmes III
Collection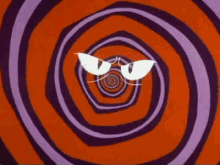 What can be really said about a person that you come to know in just a few short years. A fellow collector of autographs? A fellow fan of classic horror and sci-fi films. Etc., etc., etc. The list goes on. For me? That would have been Bill. Not to say that he was also a writer and an graphic-artist as well.
Our paths would meet in late 1988. We meet at a local Kroger, started talking and a friendship was born. Discussions about all the classic horror films (likes and dislikes), the actors, and more would go on for hours. That was something quiet rare for this area.
Besides the films, the conversations bleed over into the music realm, and later the collecting of famous autographs. The music with the likes of
bands like: THE BEATLES, LED ZEPPELIN, BLACK SABBATH, THE DOORS and etc. No complaints there. I remember trying to introduce
him to the likes of: SLAYER, BATHORY, CELTIC FROST, VENOM, MERCYFUL FATE and etc., but those apparently were a little too heavy for ol' Bill. (laughing) Regarding the autographs, I was really amazed at
a small collection Bill had acquired throughout his life. I was in awe at some particular pieces, especially ones that signed/inscribed by all four members of THE BEATLES. That was cool. I always told Bill, "If you ever decide to part with any of these, I would definitely be interested, but probably couldn't afford any of them." He would always smile and say, "We'll see. You'll be the first to know." Over all the BEATLES related pieces, I was in awe over the fact that he had not one, but three copies of their "Sgt. Pepper's" gatefold LP (one from 1967, and two from the 1978 rerelease), signed by all four (with inscriptions "To Bill...). Those were

really cool. There were 15 BEATLE lps & 4 solo lps.
Besides that, I found that Bill also was a big fan the 1970's TV sci-fi series "SPACE: 1999" (that aired on ABC-TV). Bill showed me some things he had kept from a convention that he was a part of back in 1978 whilst up in Columbus, Ohio, where an attempt to save the TV series was attempted. He had several show ad posters (not available to the public), photos, and even a few cool animation-like cell pieces that he had created that were used in advertising for that convention. Those were quiet unique. At the time I was doing business sign work at me home and Bill would stop by occassionally and chat. Then suddenly...that stopped. A few days...then a week...and then a month went by and no sign of Bill. I knew he had talked about going back to Columbus, OH but wasn't aware that it would happen so quickly. No contact after that.
I never really knew what happened to Bill after that. Apparently, noone did (the few that he knew here). Time passed. Then in Jan. 1993, a friend called and asked if I was busy and that he had acquired some things that he wanted me to look at. I went to take a look and couldn't believe it. It wasn't everything, but a good portion of things that originally belonged to Bill that had just been purchased from a storage bin that had went unpaid. I couldn't afford everything, but did acquire a few things for me collection
but the questions were, "Where are the autographs? Did he take them back to Columbus? Were they in the other bins that sold to other buyers?," but most importantly, "What happened to Bill?" No answers came easy. While looking through a few boxes containing letters and etc, we found a address book. The friend called them and got atleast one family member that confirmed that Bill came back to Columbus, but he had suddenly died shortly afterward (in 1992). Some things that I couldn't afford at the time, I helped me friend sell at a small convention shortly afterward. There were a few boxes that were just a huge mass of what-nots that didn't look too
promising and were set aside to be trashed. I decided to take them home where I could look through them at a later date. In fact, they sat waiting for a few years before I remember that I hadn't looked through them. The friendship with the original buyer was over by that time. That itself is still a mystery to me self. Anyway, me mum insisted that these two boxes of papers, if nothing was worth keeping, then we should part with them. "No
problem...," I said, "...I'll take care of that right now." So, I grabbed a few garbage bags and started sorting. That suddenly came to an abrupt end. Mixed in there was hidden several pieces of Bill's autograph collection. Apparently, he was rushed when he left and many things were mixed with others. Not much, but enough was there...a signed John Lennon self-sketch (dated 1978-NYC), a few magazine pin-ups signed by Lennon (inscribed "To Bill..."), a few signed by Paul, George and Ringo...and the crem-de-la- creme...three LP sleeves of the "SGT. PEPPER's" (signed by all 4 inside "To Bill..."), and more. Even the pieces from the "SPACE: 1999" 1978 convent
-ion were all here including the many photographs taken at that convent
-ion. Me mum was slightly rattled and thought that I was going to passout over the excitement of finding these. And to think that we were just about to trash these two boxes moments before. That goes to show you...when you find such a box of what-nots in a situation like this one, or a sorted box at an auction or estate sale...do not, I repeat, do not hesitate to take a moment and go through them carefully. There's no telling what you might throw away that could be really worth something. That's a motto I've lived by ever since.
Regarding Bill...uh, I never foundout any more information as to why he
suddenly returned to Ohio, but I'm sure that he would have been happy to know that several pieces of his autograph collection actually landed in the hands of someone that could appreciate them, and that they didn't make it to the garbage dump instead. I've attached a few images here for you to enjoy. Please note that I am going to be placing several of them up for sale shortly, so keep watching this site for more details.
Until then...cheers to Bill.
R.I.P
Three copies of the BEATLES "Sgt. Pepper" LP signed/inscribed (all to Bill Holmes); obtained throughout the years of 1975-1990).

(1)

original 1967 LP w/vinyl, and

(2)
and

(3)

1978 rereleases w/vinyl.

(4)

original "WHITE" LP w/vinyls # 0720876 embossed logo---

Lennon signed May 1975

---

McCartney signed 1990 Lexington, KY.
Several pieces obtained at the 1978 "SPACE 1999" convention (held in Columbus, Ohio), coming from the William "Bill" Holmes III collection. Two hand-painted cell pieces that Bill created and were used as promotional publicity in an effort to try and save the TV series from cancellation.
GUESTS that attended this show were......creator: Gerry Anderson, composer: Barry Gray, series stars: Martin Landau, Nick Tate,Clifton Jones...
and last, David "DARTH VADER" Prowse.
--------------------------------------------------------------------------------------------------------
More autographed items that I acquired (in Jan.1993), found among a
small portion of the William "Bill" Holmes III collection.
-------------------------------------------------------------------------------------------------------